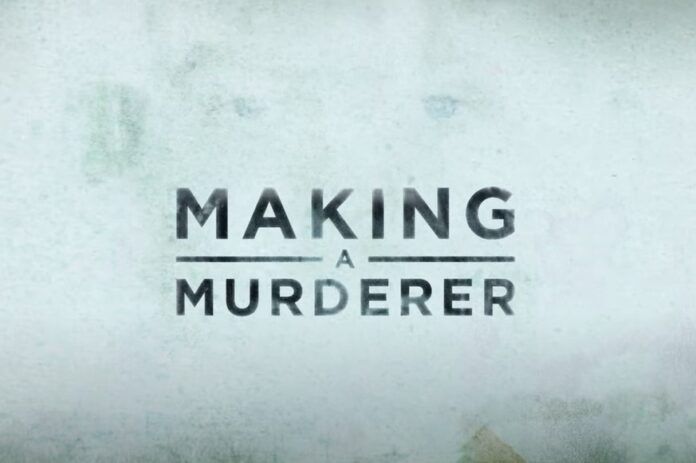 Episode 6 of Making a Murderer. Really hope these two hot journalists (glasses girl & silver fox) get a spin-off show at the end of this…

— Disco_Infiltrator (@Disco_Infiltrat) December 28, 2015
A good percentage "Making a Murderer" tweets are about two attractive reporters who covered the Steven Avery/Brandon Dassey case and appear in the Netflix documentary. Some of the comments:
* Major crush on the female reporter with the horned rimmed glasses. Definitely a plant of the producers…but still. @tjstaffordmusic
* My favorite character on Making a Murderer is the brunette reporter with the glasses who isn't buying anyone's bullshit. @nlpaulhus
* Her skepticism is inspiring. @ADPotratz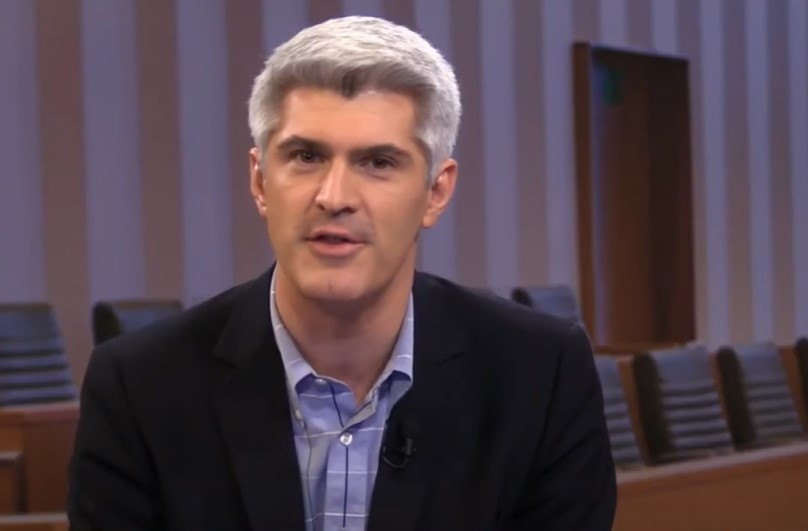 * Hey prematurely silver haired news reporter from "Making a Murderer". Just want to say that I think you're terrific. @imnatecorddry
* That one handsome reporter in Making A Murderer is always just like "I have no idea what's happening and I never should have moved here." @LesleyScheu
* The biggest question I have watching #MakingAMurderer is who is that fine, grey-haired reporter? #silverfox @9_is_my_doctor
The "Silver Fox" is Aaron Keller, who worked at NBC26 in Green Bay from 2004 to 2007, according to his LinkedIn profile. After stops at other TV stations, he went on to get his law degree and he's now an English/Communications professor at NHTI, Concord's Community College in New Hampshire.
The no-BS journalist is Angenette Levy, who was a general assignment reporter at Green Bay's WFRV-TV from 2004 to 2010. She's been at WKRC-TV in Cincinnati since leaving Wisconsin.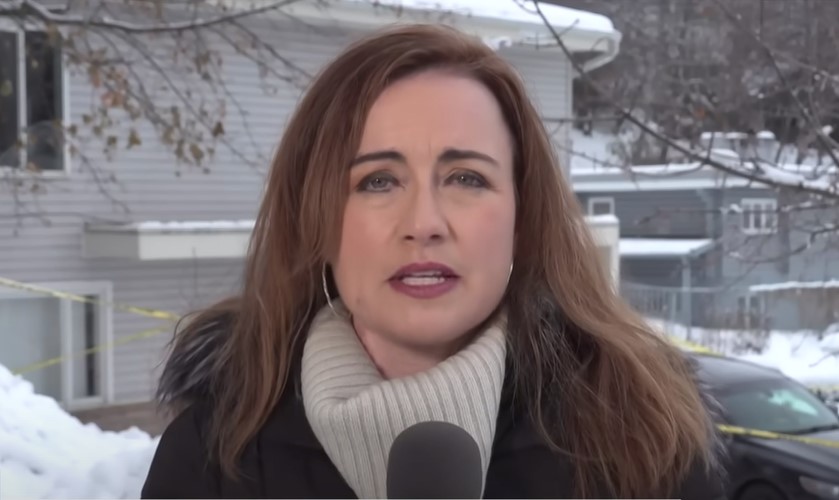 I asked Levy about "Making a Murderer" and the attention she's getting since the documentary debuted December 18. She responded in an email:
I finished episode 7 but it's taken me more than a week to get to this point. I have been too busy with work to binge watch! The producers had tremendous access to the Avery family and to the defense attorneys. I am surprised at the number of people who have tweeted me, sent Facebook messages and emailed. It's been very flattering. I didn't know I would be featured in the documentary until I received a text a couple of weeks ago. I've tried to answer questions about the cases, and I hope that people realize that I attempted to ask a lot of questions as those cases were moving through the court system – questions that I believe people wanted answered. This story is a tragedy on so many levels.
Keller hasn't responded to my email, but an admirer writes on Reddit:
Believe it or not, Aaron (Silver Fox) Keller was also only 25 years old at that time [of the trial]. Good looks aside — that guy also happened to have astrophysicist-esque intelligence. He had uncanny ability to interpret, digest and critically analyze any kind of complex academic/theoretic subject matter — before articulating his own profound responses in spitfire fashion.

Strikingly intriguing and, magnetic and annoyingly charming, (or charmingly annoying), is Smart as a whip and socially awkward articulating profound responses instantaneously being able to , and reflect on complex subject matter was superior command of the English language combined with uncanny uncanny articulate at articulating complex Almost as if he were the embodiment of a fictional film character — created of a stock character.
The comment after that post asks: "Are you his mother?"