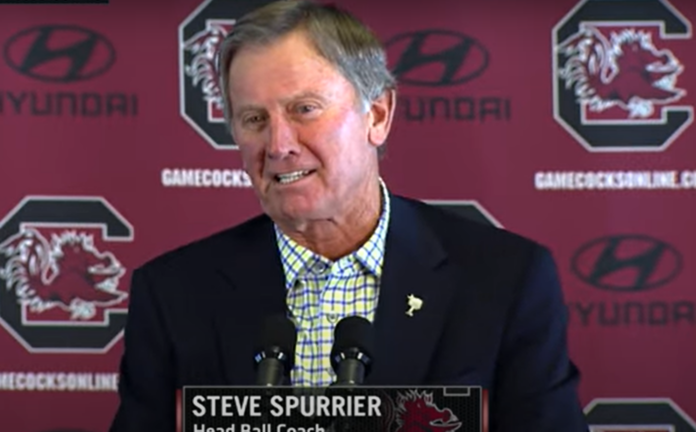 Update: The State now says Ron Morris is allowed to write about USC football. 
In 2011, University of South Carolina football coach Steve Spurrier refused to talk to reporters while Ron Morris of The State — McClatchy's paper in Columbia, SC — was in the room. The coach complained that the sports columnist was a "negative guy."
Spurrier did the same thing a year later. "I don't need any questions today," he told reporters last Sept. 22, then left. The coach, according to one sports site, quickly exited because he feared Morris was planting questions with other reporters after being told by his own paper that he should keep quiet.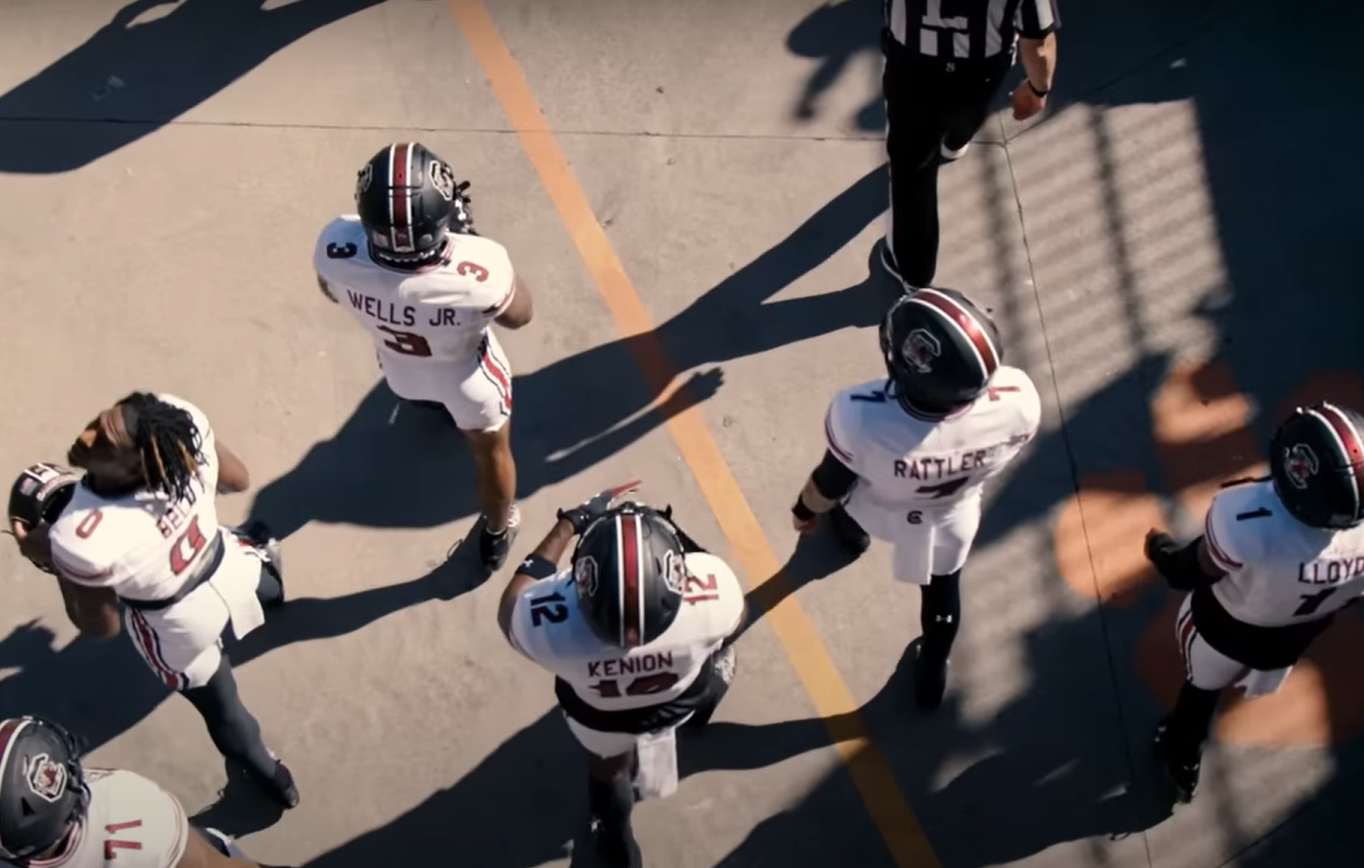 The 68-year-old football coach won't have a repeat performance this year, though, because The State has told Morris he can no longer write about University of South Carolina Gamecocks football. (He's been writing a lot about Clemson lately.)
"The publisher of the paper has removed Ron from any coverage of the football program, which down there is akin to the Washington Post not letting Dan Balz write about government," one of Morris's former colleagues told me. "Effectively, he's being forced out at the behest of the football coach, with the publisher not standing up for him."
Morris declined to talk to me, but others familiar with the situation — including former University of South Carolina and State staffers — described how The State's publisher, Henry Haitz III, made his veteran columnist agree in writing that he would never again write about Gamecocks football or talk about the USC program on TV and radio shows.
"It was a journalism restraining order," said one of Morris's ex-colleagues.
A sports reporter from another newspaper – he suggested I write this piece – told me: "It's pretty common knowledge around the area that this happened, and a lot of media types, myself included, are pretty upset at the kowtowing by the publisher there."
Spurrier's 2011 tirade
Spurrier announced on Oct. 13, 2011, that he wouldn't conduct his weekly press conference as long as Morris was in the room. He was upset about something Morris wrote seven months earlier.
"This has been weighing on my, on my chest, and I'm getting it off my chest right here today," Spurrier said. (Morris wrote in March that Spurrier convinced a South Carolina basketball player to quit the team and join the football program.)
After that incident, Morris was told by his bosses not to ask questions at future press conferences.
Spurrier's 2012 complaints about Morris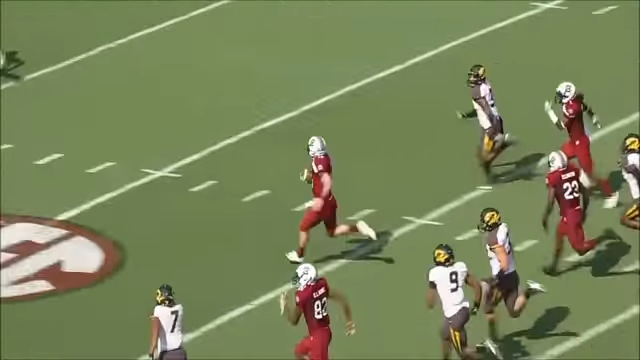 On Sept. 19, 2012, Morris wrote a column questioning Spurrier's "poor decision" to play quarterback Connor Shaw against University of Alabama-Birmingham. That, of course, angered the coach again.
Around the same time, Morris was asked on an XM Radio sports show whether Spurrier would take questions at an upcoming press conference. The columnist replied: "I think it's a real test of the [University of South Carolina] administration.
This is how things like Penn State happen — when the administration won't step up and confront the football coach, and he becomes all-powerful. When the football coach begins to dictate company policy, I think you're asking for trouble."/CONTINUES
Spurrier went ballistic on his radio show after hearing Morris's comments.
"I'm not taking it anymore," he said. "If that's part of the job, I can head to the beach."
Spurrier's threat to quit "turned the entire state against Ron," said a former South Carolina journalist.
Actually, not everyone was against the columnist. "I liked his column," said Brian Hand, executive editor of Spurs & Feathers, a Gamecocks football booster publication. "Maybe I was in the minority." Why did he like Morris's writing? "I guess maybe because he spoke his mind." (Morris wrote "a no-nonsense column," Washington Post sports reporter and former State staffer Kent Babb told me. "He's never been afraid to go after a guy.")
Henry Haitz
Publisher Haitz wasn't a Morris fan, though; he wanted his columnist fired. Executive editor Mark Lett talked him out of it, though, according to sources. There were no legitimate grounds for dismissal, the publisher was told.
Lett "has basically protected Ron's job," says one of Morris's friends. "He's had the guts to stand up to the publisher" when Haitz wanted Morris pink-slipped. "This is not a Mark Lett problem; if anything he's been a protector."
Morris kept his job, but he was told he could no longer attend Spurrier's press conferences. He was also ordered by the publisher to write an apology column. That ran last Sept. 26.
"My critiques of Spurrier or any other sports figure, cannot be personal," Morris wrote. "It is all about doing my job as a columnist, and that is to provide an opinion, and provoke thought, about sports."
He said of his "this is how things like Penn State happen" remark: "In hindsight, any link to what happened at Penn State was inappropriate, and I apologize." It was, he said, "only to suggest that college administrators have to be on high alert when it comes to coaches exerting too much influence over athletics department and university policy. That clearly was the case at Penn State."
A former State staffer told me: "After the dust-up in September, Ron had to have all his column ideas approved by Mark Lett."
The State tells Morris: No more Gamecocks football for you!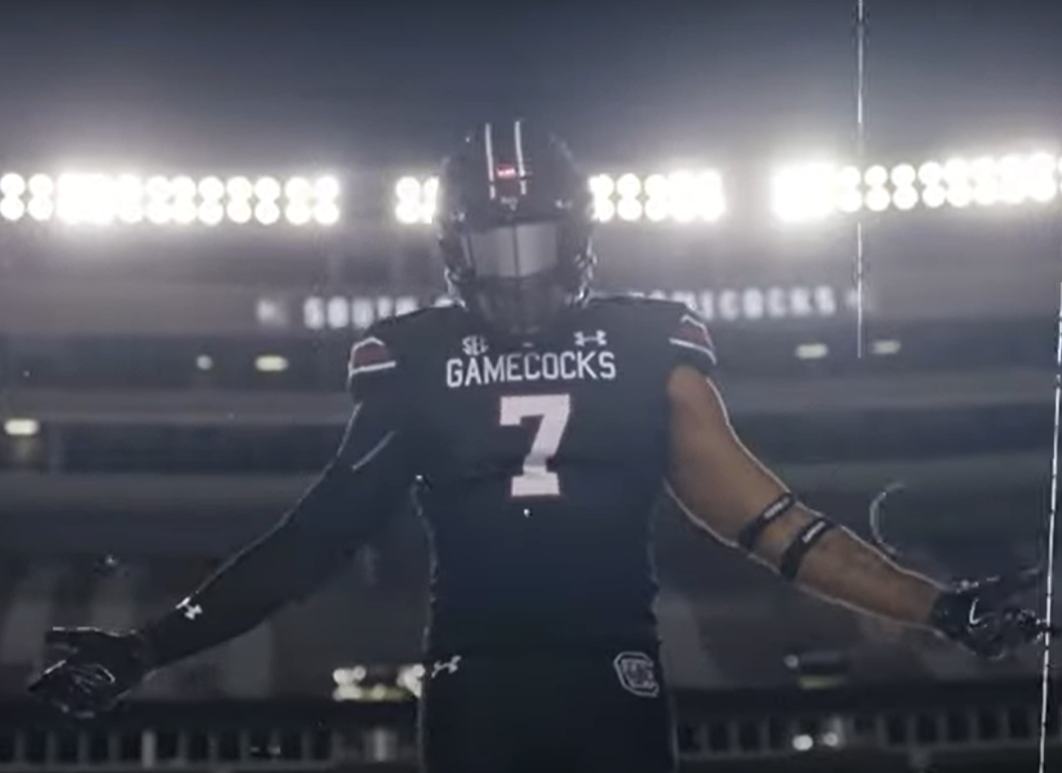 Early this year, publisher Haitz – a Penn State graduate – told Morris he could no longer write about Gamecocks football.
"They made him sign a long list of things he could not do," said a Morris friend.
"The fans there see [Morris's removal from the beat] as a big victory," said the Washington Post's Babb. "It looks like the great Steve Spurrier took him down. It's a very humiliating episode for journalism. …What if somebody at Mississippi State figures out it's that easy" to get a writer removed from a beat?
What Spurrier says
"Ron Morris just wrote stuff that wasn't true about me and I reacted," Spurrier told me over the phone last Thursday. "I was fine with him the first five or six years here, and then he would write stuff that wasn't true."
Did he complain to The State's publisher? I asked.
"I complained to the world about him. I complained to Gamecock Nation on my radio show. But don't put that on me" that Morris can no longer write about Gamecocks football. "He is responsible for that."
The State hires a Gamecocks "Superfan"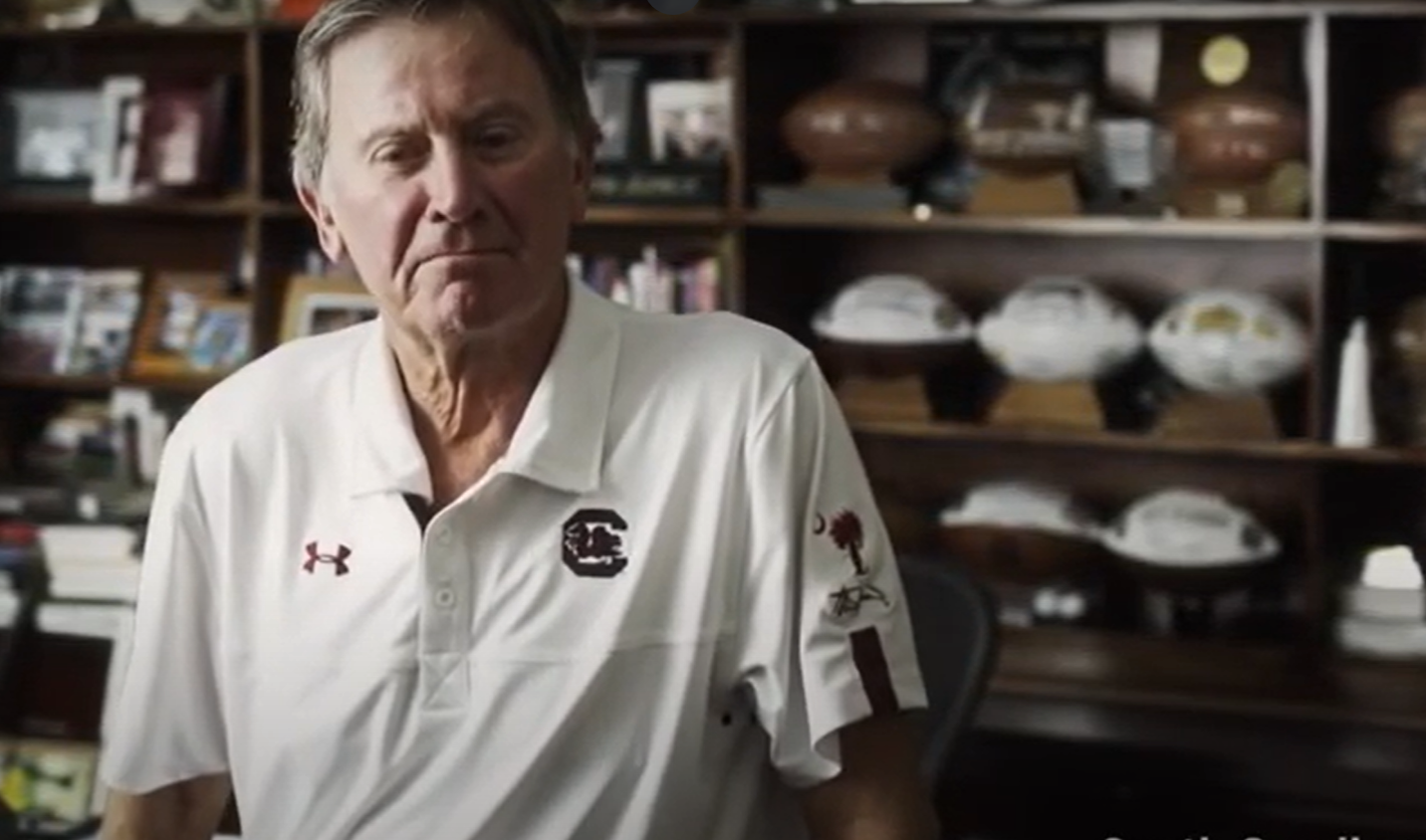 In late August, The State added longtime Gamecocks football reporter and self-described superfan Glenn Snyder to its sports pages. (He's a contract writer, not a staffer. Snyder previously reported for a publication that's sent to USC sports booster-club members.)
"I've now seen 343 South Carolina [football] games in a row," the 67-year-old Snyder told me. "I love the University of South Carolina. I love Steve Spurrier. …Coach Spurrier and I have become friends." (He noted that Spurrier often drops his name during press conferences.)
Spurrier told me that he helped "Superfan" Snyder get his job at The State.
"I did call The State newspaper and put in a good word for him, and they hired him," the coach said. He added that he talked to publisher Haitz, who is "good friends with [longtime Gamecock Radio Network announcer] Tommy Suggs. I met [Haitz] through Tommy."
I asked Snyder what he knows and thinks about Morris being taken off the football beat.
"I can't go there," he snapped. (The paper told him not to talk about the sports department situation with any media.)
Spurrier has been silent about the sports department changes at The State, but "if he's content about how things are going along, he doesn't say anything," said Snyder. "I would believe he's tickled now."
What the newspaper says
The State sent this statement after I asked to interview publisher Haitz and executive editor Lett:
The college football season is off to an unprecedented start, with two South Carolina teams, Clemson and USC, ranked among the nation's Top Five. Thus, we adjusted our coverage in print and on our GoGamecocks.com site.

We actually beefed-up our USC coverage to include more commentary and analysis from our beat writers, while deploying our sports columnist, a reporter and a freelance writer to cover the Clemson-Georgia season-opener. Our columnist also initiated a weekly column assessing the national football picture, including issues affecting the NCAA and the conferences.

It's a long season, and we will continue to direct staff, assets and energy in various ways to chronicle the remarkable road ahead. No one columnist or writer can cover everything, and this year we have an abundance of teams and angles to cover – including the Nov. 30 game between Clemson and USC in Columbia.

As with any big story, our plans and staffing will evolve. Our coverage decisions are shaped by internal factors and available resources. Meanwhile, we are proud to offer the most comprehensive, independent, fair-minded and insightful Gamecocks coverage.
From 2012:
* Spurrier hints that USC is working with The State to get Morris fired. (charlestoncitypaper.com)
* Greg Doyel: "It would be a monstrosity for Spurrier to have any say in the career of a sports writer who writes about his team." (cbssports.com)
* "What has Spurrier so irked? Apparently columnist Ron Morris — again." (yahoo.com)
* Spurrier wants a columnist fired and will probably get his way. (deadspin.com)
From 2011:
* "As for the offending Morris column, I had to read it three times to figure out what exactly Spurrier was so angry about."